28th May 2012
On Friday 25 May 2012 lawyers, judges, academics and others joined Renfrewshire Law Centre in parading through the streets of Paisley from the Town Hall to the side of the old Wellmeadow Cafe to commemorate the 80th anniversary of the famous legal case of Donoghue v Stevenson.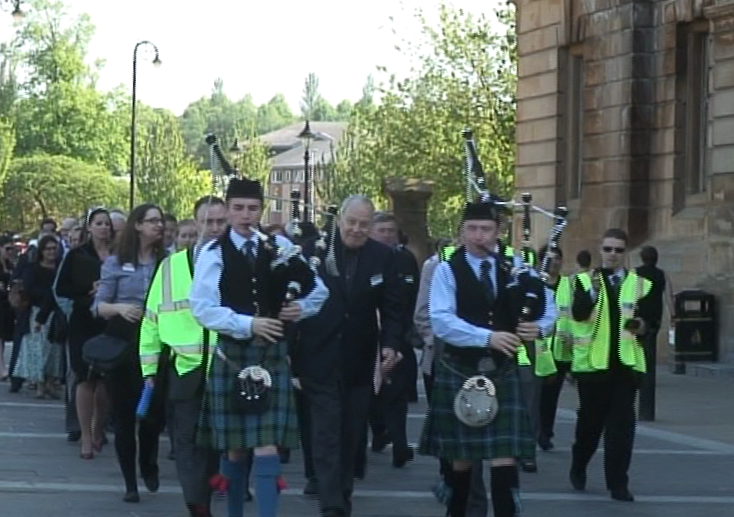 Martin Taylor QC leads the Parade with Jon Kiddie, RLC Principal Solicitor, and Dale McFadzean of UWS Law Department. UWS students acted as marshalls along with other helpers.
Jon Kiddie welcomes delegates to the site of the old Wellmeadow Cafe, recently renovated thanks to lobbying by RLC and UWS, and owing to the ...
28th May 2012
At last over two years of planning came to fruition with great success as the Major International Conference, 'Who Then In Law Is My Neighbour', took place in Paisley on 24, 25 and 26 May 2012, celebrating the 80th anniversary of the judgment in the famous legal case, Donoghue —v— Stevenson, which originated in Paisley and changed the law throughout the world.
The Conference was the brainchild of RLC Principal Solicitor, Jon Kiddie, hatched while sharing a hipflask on a Christmas country ramble with aider and abettor, Joe Bryce, Advocate, back in December 2009. Their idea could only have ...
14th May 2012