Snail Parade Through Paisley
28th May 2012
On Friday 25 May 2012 lawyers, judges, academics and others joined Renfrewshire Law Centre in parading through the streets of Paisley from the Town Hall to the side of the old Wellmeadow Cafe to commemorate the 80th anniversary of the famous legal case of Donoghue v Stevenson.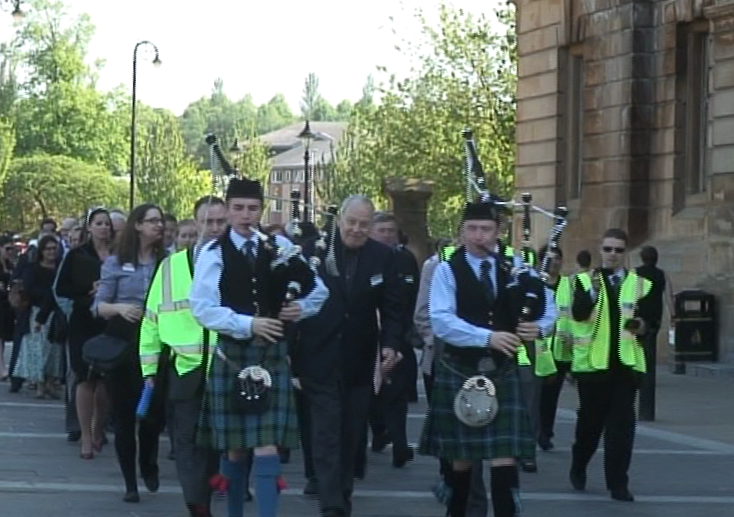 Martin Taylor QC leads the Parade with Jon Kiddie, RLC Principal Solicitor, and Dale McFadzean of UWS Law Department. UWS students acted as marshalls along with other helpers.
Jon Kiddie welcomes delegates to the site of the old Wellmeadow Cafe, recently renovated thanks to lobbying by RLC and UWS, and owing to the efforts of Renfrewshire Council, Reid Kerr College, and the Cooperative Funeral Parlour.
Martin Taylor QC returns to the site first made famous by May Donoghue in 1928, then by the Pilgrimage to Paisley 22 years ago, which Mr Taylor organised on behalf of the Canadian legal profession, who have always held the famous Paisley case dear to their hearts.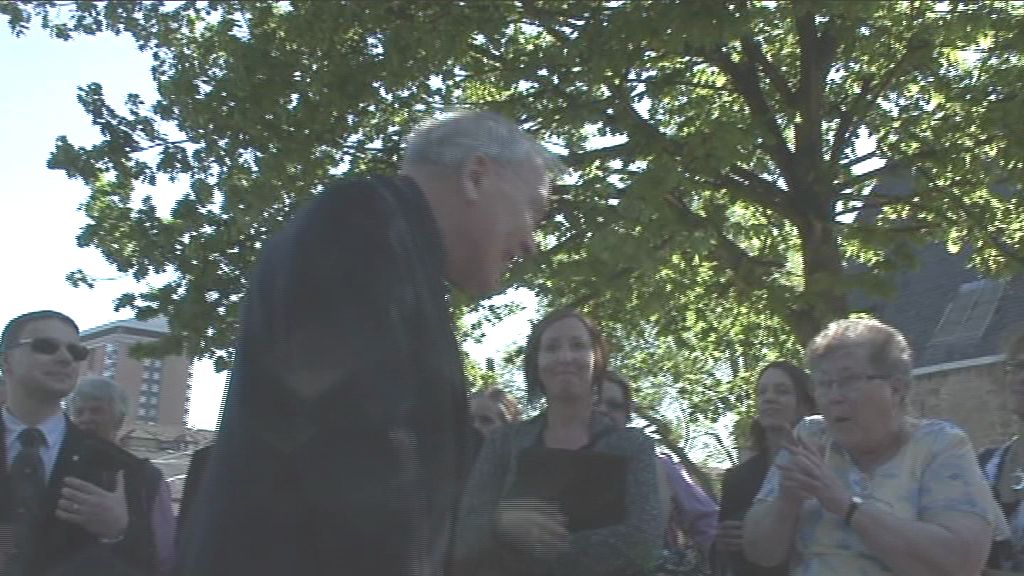 Martin Taylor QC meets Ellen Farmer MBE (Old Paisley Society) at the site as Dale McFadzean watches on.